The DeBeary Group, LLC.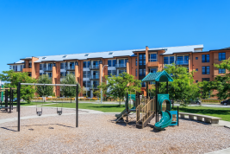 Accounting | Low Income Housing | Income Housing
The DeBeary Group LLC (TDG) is a consulting firm that specializes in providing hands on technical assistance to Public Housing Authorities, encompassing all areas of operations. TDG is a full-service firm that provides comprehensive, in-depth services to a diverse client-base within the public housing industry. Associates and Partners of TDG include former employees of public housing authorities, enabling our organization to deliver enhanced understanding of the subsidized housing market. More important, these combined public housing experiences have given TDG the capacity to provide clients with significant front-line expertise in HUD accounting, finance, and program management.    
The DeBeary Group (TDG) has over 60 years of hands on experience in the financial management of Low-Income Public Housing Authorities (LIPHAs). These LIPHAs administer Rental Assistance, Section 8, Capital Fund, and other State and Local Programs. As a result of DeBeary's firm specialization in performing year-end financial closings for LIPHAs, they have become extremely knowledgeable with the rules and regulations that govern these programs as well as the challenges facing the agencies.