Vincent ODonnell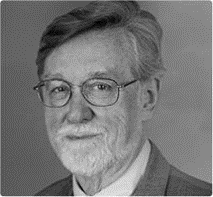 Housing | Community Development
Affordable Housing Expert
Vincent F. O'Donnell works with municipalities, state government, nonprofits and public housing authorities for over 40 years to create and preserve affordable housing, focusing on HUD-assisted multifamily housing and addressing the market-based challenges and recapitalization needs of the assisted multifamily housing stock.  O'Donnell maintains excellent working relationships with HUD's senior leadership at the Offices of Housing and Public & Indian Housing at headquarters, and at many regional and field offices including those in Boston, New York, Connecticut, Michigan and Illinois.
 O'Donnell also works with HUD on a range of technical assistance and affordable housing preservation activities. For example, he co-directed a pilot program in Boston to implement new legislative authority, allowing for the disposal of HUD-foreclosed multifamily housing to resident- and community-based ownership entities.  He has advised the City of Boston on preservation issues for over 25 years, (including deployment of CDBG funds for preservation activities such as a predevelopment loan fund).  O'Donnell was a key advisor to the Boston HUD office in a major multi-year Demonstration Disposition project to restore 2,000 units of distressed housing to sustainable community-based ownership.  O'Donnell was contract manager for an intermediary Technical Assistance Grant (ITAG) grant from HUD under which sub-grants were made to nonprofit organizations seeking to preserve affordable housing under HUD's LIHPRHA program.  He recently worked closely with HUD and its prime contractor to develop a nationally implemented preservation training program. 
 O'Donnell also provides technical assistance and training to nonprofit developers and residents of affordable housing, regarding housing and community development issues.  Mr. O'Donnell serves as Senior Advisor to Preservation of Affordable Housing (POAH), providing strategic leadership for the company's acquisitions and policy development efforts.  He has served in the role of a CDFI lender, at LISC and CEDAC, to nonprofit housing developers.  O'Donnell was Vice President of Preservation at the Local Initiatives Support Corporation (LISC), a national nonprofit support organization. There, he led a major national initiative to support the preservation of at-risk affordable multifamily housing.