Sue Southon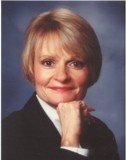 Sue Southon is a development professional, trainer and strategic planner.  In 1992 she founded Strategic Planning Services to provide strategic planning, site consultation, organizational development, project management (including construction project management) and grant writing assistance to industry, government, non-profit organizations, and educational institutions.  Southon has extensive experience in community, economic development and housing development.  Strategic Planning Services has offices in Southeastern Michigan and New Orleans, Louisiana. 
Prior to 1992, Southon was with the Michigan Department of Commerce, responsible for comprehensive strategic planning in distressed communities, and assisting local government to develop and implement a range of business development and retention programs.  From 1995 to 1996, Ms. Southon served as the Senior Director of Business Development for Michigan First, the state's public-private business attraction and marketing organization.  From 1980 through 1990, she was the Executive Director of the Independent Business Research Office of Michigan.  Housed within the School of Business at the University of Michigan, the office was created as a public-policy research resource for small business interests.  Southon authored federal, state and foundation grants resulting in awards more than $55 million. 
Sue served on the Professional Development Committee that created the IEDC professional certification program.  She assisted in the development of the curriculum for the Marketing Business Attraction and the Strategic Planning modules and served as an instructor for both courses.  Sue worked with the IDEC advisory services program on regional economic development, state business attraction, and strategic planning presentations. Sue has also trained on behalf of IEDC for the Economic Development Institute and the National Association of Workforce Boards. Southon is a regular volunteer for IEDC's Gulf Coast Recovery Program.
Southon is also Technical Assistance Provider for the Michigan State Housing Development Authority, Detroit and Michigan LISC, and is a HUD Certified HOME Specialist.   Sue holds Bachelor's and Master's Degrees from the University of Michigan.