Osborn Quality of Life Plan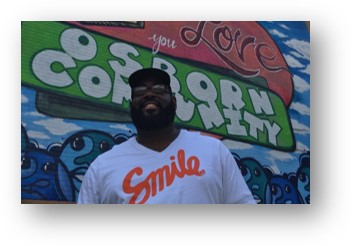 "Corporate FACTS is a true commuity partner; they help neighborhoods become commuities of choice.""
— Quincy Jones Executive Director, Osborn Neighborhood Alliance
Project Overview
In partnership with Detroit LISC and the Osborn Steering Committee, C-FACTS led the strategic engagement to create a Building Sustainable Communities Quality of Life (QOL) plan for Osborn neighborhoods. Considering the significant blight and rapid decline of the neighborhood, the QOL plan focused on physical improvements including housing rehabilitation intended to stabilize housing values and  restore neighborhood pride.
Although there were many partners and organizations working in Osborn, there had not been a significant impact on revitalization. Home ownership declined and vacancy rates increased.  Foreclosures, poor housing conditions, and other factors  resulted in blighted areas converge on stronger areas of the neighborhood. Osborn experienced some of the highest foreclosure rates in the city.
Planning Process
The Building Sustainable Communities Steering Committee began their planning effort by aligning and prioritizing strategies using a strategic matrix. Using demographic and housing data, industry best practices, resident feedback and current strategies, the Committee selected priorities. Based on the identified priority areas of focus (Physical Improvement, Family Stability, Crime and Safety and Beautification/Creative Place-making), the Committee established four sub-committees and selected champions for each priority.  Along with partners and stakeholders, the Committee created strategies and identified resources and capacity needed for implementation.
Identified Priorities
Physical Improvement
Rehab publicly owned or vacant properties.
Connect homeowners with the tools and support necessary to repair and maintain their homes.
Attract and retain responsible landlords.
Conduct neighborhood improvement blitzes in physical improvement targeted areas.
Family Stability
Increase employment, income and job preparedness for 75 working residents (ages 14-49) with a 10% increase in residents supported each year.
Decrease homelessness and promote stability.
Increase wellness for Seniors.
Connect returning citizens and veterans to existing resource hubs.
Crime and Safety
Increase presence of law enforcement beginning with areas targeted for physical improvement.
Empower community residents through education and support.
Provide residents with resources and tools to decrease criminal activity.
Beautification and Creative Place-making
Beautify open green spaces along commercial/residential corridors.