Lisa Mauzey
Financial Management Consultant
Lisa is a Financial Management Consultant with Corporate F.A.C.T.S. She joined the team in the summer of 2013. For the past 25 years, Lisa Mauzey has worked in the accounting fields for both for-profit and non-profit organizations. During this time, she has developed strong accounting skills and refined her skills in full-service corporate, real estate, and construction accounting; as well as, administrative skills including human resources.
She has successfully worked through mergers, acquisitions, reorganizations, and relocations. She has worked on projects that assisted neighborhood development organizations building housing in Detroit by using her abilities to budget, complete construction draws, and organize a build schedule.
Prior to working with C-FACTS, Lisa worked for Colliers International, an international commercial real estate firm, providing accounting functions for third party property owners in property management and full-service corporate accounting from daily activity through financial statements and audit preparation.
Lisa earned a Certificate of Completion in Accounting from Dorsey Business Schools in December 1987, her Associates of Arts in Accounting from the University of Phoenix in December 2008 and her Bachelor of Business Administration in Innovative Organization from the University of Phoenix in May 2011. She continues learning to stay current with her skills and develop new abilities by taking other courses, recently earning an acknowledgement with Colliers International as a Knowledge Partner through the company's university.
Checkout our website for upcoming informational web conferences offered through our C-FACTS Online Classrooms.
Additional Team Members: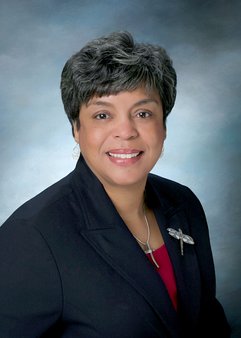 Michelle Bush
Senior Financial Management Consultant
Michelle Minter
Financial Management Consultant