Michelle Bush
CEO, President
Michelle Bush, President/CEO is the chief consultant and founder of Corporate F.A.C.T.S.  She leads a team of highly skilled consultants that service a variety of community and economic development clients including community development financial institutions, federal, state and local government, community-based organizations, foundations, and other nonprofits across the country. Since establishing C-FACTS in the metropolitan Detroit area, the company has compiled an impressive list of clients.
C-FACTS has deep roots in the community development industry working across a broad spectrum of clients and projects. As a HUD technical assistance provider, our firm has helped a number of Cities, States and Counties invest federal resources in a variety of community and economic development related initiatives. We have led the creation of Quality of Life plans in distressed neighborhoods, developed foreclosure mitigation strategies in several cities and worked extensively across the country to improve the community development service delivery system.
Michelle has worked with numerous CHDOs and CDCs around the country building their capacity to improve neighborhoods. A core competence is turning around troubled organizations and real estate portfolios.
A few of Michelle's recent accomplishments are highlighted below:
Led the design of the Milwaukee Local Initiatives Support Corporation strategic plan targeting several neighborhoods for concentrated investments. The plan includes strategies to revitalize urban commercial corridors, aggregate a pool of capital for high-risk predevelopment lending, address vacant property and build affordable housing and strengthen the capacity of community development corporations to improve their neighborhoods.

Developed a capacity building strategy for Milwaukee community-based organizations leading implementation of quality of life plans in five neighborhoods. Capacity building initiatives focused on leadership development, communication, cross neighborhood collaborations, public policy and financial sustainability.

Resolved serious HUD grants condition for a major US city that was preventing the release of HUD funds. According to HUD, Michelle was able to resolve a complex financial problem the City had struggled with for several years. As a result of this intervention, the City was able to request reimbursement of over $10 million in administrative funds.

 Conducted an analysis of a major metropolitan CDBG program that disclosed a $50 million overcommitment of HUD funds, primarily due to non-payment of Section 108 loans. Identified and Corporate F.A.C.T.S. Page 2 of 2 recaptured $53 million of unspent funds to correct the problem; recommended new policies for collection of loans.

 Designed a vacant property disposition strategy for the City of St. Paul. The strategy is considered by national HUD as a model that can be replicated in other cities.

Served as the financial lead for HUD's State of New Jersey Superstorm Sandy OneCPD technical assistance team. Established the financial management infrastructure and budget for the administration of a $2 billion CDBG Disaster Recovery program.
Prior to starting her own business, Ms. Bush spent nearly twenty years working in high-level local government and non-profit positions. She was the Chief Financial Officer for the Greater Cincinnati Chamber of Commerce, Assistant City Manager and Assistant Budget Director for the city of Cincinnati. While CFO for the Chamber of Commerce, Michelle acted as the CFO for many subsidiary organizations including the Greater Cincinnati/Hamilton County Port Authority, Downtown Development, Inc., the Cincinnati Minority Supplier Development Council and others.
Michelle earned an Executive MBA in Finance from Xavier University in Cincinnati, Ohio and has completed numerous leadership trainings around the country. Her expertise is solicited among some of the top planning consultants in the industry.
Checkout our website for upcoming informational web conferences offered through our C-FACTS Online Classrooms.
Additional Team Members: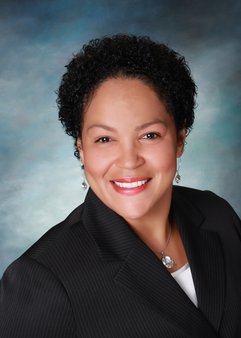 Andrea Lowe
Chief Operating Officer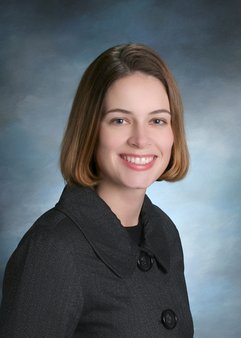 Kate Spratt
Senior Financial Management Consultant